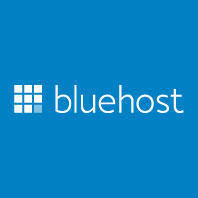 Why work for us?
Bluehost, a brand of Endurance International Group is dedicated to helping small- and medium-sized business owners navigate their online journey - by providing cloud presence solutions, online resources & security and business applications. We believe that every business, anywhere in the world, has the right to an established presence on the web. And it is our mission to make this happen. The way we can do that is through our team members. Attracting good people, and keeping them, is essential to the strategy of a successful company. Our vitality depends on the quality of our team. We have to make sure that we attract talented, qualified professionals and provide them with opportunities for advancement in all aspects of their professional lives. Individually, employees are given the opportunity to make a difference. Collectively, our employees all work together to make a difference on a global level. Are you technologically inclined? If yes, then Bluehost is a place where you can feel right at home. A favorite platform for designers and developers, Bluehost is inspired and governed by a deep respect for all things open source. This developer heritage in conjunction with well-integrated, open-source technology is what sets Bluehost apart. An Endurance International brand, Bluehost designs and operates its own servers, develops innovative new internet technologies, and actively supports and participates in the open source community. Bluehost is dedicated to providing reliable in- house, US-based customer support. Sounds pretty cool, huh? What are you waiting for? Come join our winning team and help us bring the best to our customers.
Whats in it for you?
A generous Paid Time Off program for full time employees, both salaried and hourly employees, in addition to holidays.
Full time benefits including medical, dental, vision, 401K, and life insurance.
Referral bonuses and weekend differentials.
On-site training and gym, game tables, casual dress code and free snacks.