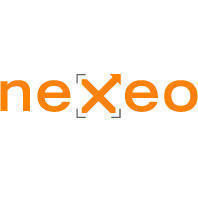 Overview
Nexeo is a dynamic full service human resource services firm that provides employers with comprehensive recruiting and staffing, payroll, benefit solutions, consulting, and training services all providing increased productivity and reduced costs for our partners.?


Our Specialties include:

Staffing: The ability to effectively staff your organization is critical in any economy. Without dedicated expertise, staffing can be a costly, risky and distracting challenge. Let Nexeo use its economies-of-scale and its proven model to make your staffing easy and cost-effective.


Training: 
Let our consultants put Nexeo's experience to work for you. With years of best-practices to draw from, we can extend your HR capacity and even help develop an entire HR plan that addresses your needs. The result will be improved productivity efficiency and morale.
We also provide expert experience with:
Working with us and our recruiters:
Nexeo is about people. Our recruiters will speak with you to get an in-depth understanding of your experience, skills, personality, career goals and plan. They will then find the ideal match for you. Our goal is to put our people in the best possible positions and enable them to succeed.